On this webshop you can find several NOS parts from different brands which we have in stock
This website shows you only a few of the spare parts we have in stock or we can order. A lot of these parts are NOS (New Old Stock) so stock is limited, so if it's sold out, you snooze you lose!! We also have second hand parts & we can also order a lot of parts. New stock is added every now and then but because it takes a lot of time to add new products, it will not be possible to add everything in the webshop. So if you search for something, don't hesitate to contact us. We try to help you as soon as possible and we look if the product you search is in stock or if we can order.
In order to recognize if a product is original or aftermarket, you can look to the referencenumber. Een original product has referencenumber starting with OE and an aftermarket product has referencenumber starting with AF, also several brands such as Hella, Bosch, ...
Attention: if there is any doubt about the product fitting your car,or motorcycle, please send us email with the details of your car before you order.
This webshop is property of historicwheels.be. By placing an order you agree to our general terms and conditions of delivery. Thanks for your order.
Our parts
Original Parts Catalogue Vw K70
Original Parts Catalogue Vw K70, German language, tidy condition
€150.00
Autostick reverse light set vw beetle
Autostick reverse light set vw beetle, reverse light switch has number 113941521 (1 piece on stock)
€100.00
Radio Alpine CDA 9852RB
Radio Alpine CDA 9852RB, CD-MP3-WMA - FULL DIN - 4x 50W - blue illumination
€125.00
1
Metal plate B + year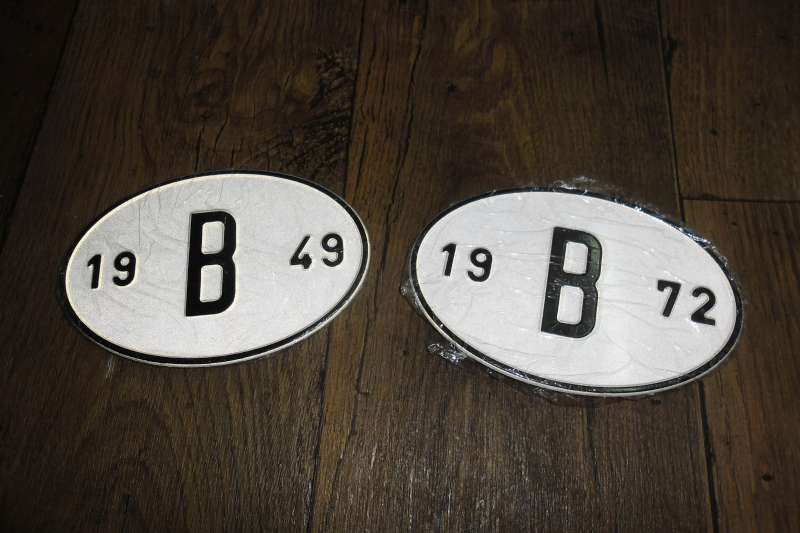 2
Original Parts Catalogue Vw K70
3
Idle Air Control Valve fits a lot of cars as well as not VAG cars